Our objective is to ensure customers are able to move to the next-generation of Shriman technology easily, in an informed manner, and most importantly, when it makes sense for them. As you evaluate your business requirements and begin to consider upgrading hardware, software, and/or technology, considers leveraging Shriman expertise. Our expert consultants can assist in your assessment and support you through the ERP upgrade process.
Shriman Technology developed its latest generation of enterprise resource planningsoftware to ensure customers can continue to meet these challenges and take advantage of new opportunities.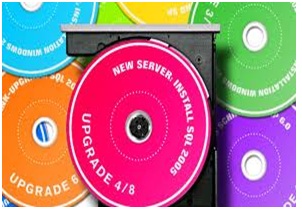 SHRIMAN ERP Services include:
The integration of multiple SAP and Oracle ERP Systems providing SAP data capture for processing in Oracle and its Return to Support field crews in the communications industry.
Oracle Configuration Solutions in support of field sales to provide a new business delivery model to our customer including high technology component optimization and pricing without error.
Multiple site Fixed Assets Management and reporting to meet federal and state government standards.

We have accomplished over 20 Business Intelligence Implementations putting company-wide information in the hands of management.