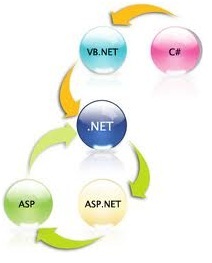 Shriman technologies provide .NET consultancy for business environments with the ability to seamlessly integrate rapid application development. Business can gain a greater competitive edge in the dynamic entrepreneurial environment with the aid of efficient and effective technologies.
The .NET Framework is a development and execution environment that allows different programming languages and libraries to work together seamlessly to create Windows-based applications that are easier to build, manage, deploy, and integrate with other networked systems.
Microsoft .NET–connected software makes the "real-time" enterprise real by enabling information to flow freely throughout the organization, accessible to business partners, and delivering value to customers. With .NET-connected software, users can increase the value of existing systems and seamlessly extend those systems to partners, suppliers, and customers.